He flies 24 hours for a weekend with family!? AWWW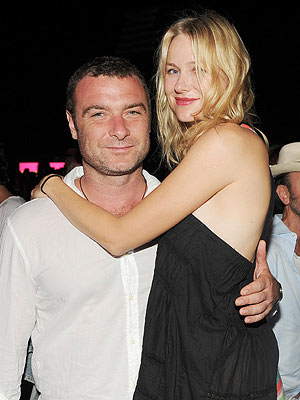 Recently, Liev Schreiber who's filming "Mental" in Australia with Toni Collette and Anthony Lapaglia came up from down under to enjoy a low key weekend in the Hamptons.
The Mental Star who arrived incognito at the Edmiston Yacht Party on August 5th, sported a rugged new look complete with a beard without his gorgeous wife Naomi Campbell.
On board the yacht a friendly Liev noshed on bites from the Fat Radish and caught up with Oscar winning director Fisher Stevens who's next project dubbed LOL counts Miley Cyrus, Ashley Greene, Demi Moore, Thomas Jane, Gina Gershon, Jay Hernandez, Austin Nichols, and Marlo Thomas among its star studded cast.
Also in attendance was Michael Michele, Gossip Girl's newest diva who plays Blake Lively's studio boss in the upcoming series premiere.